Support your ACW!
The ACW (Anglican Church Women) support St. Olave's ministry and other good works. This year they are again offering two exciting opportunities for St. Olave's parishioners, both for $5 each. With fewer people coming in to the church, we will do our best to receive donations.
COVID Care Package Gift Basket Draw:
bottle of wine and wine glasses
tea, coffee
chocolate
puzzles
gourmet delights and more for those who enjoy surprises.
To buy tickets, contact Rev. Ruth at revruthsmith@gmail.com. Ruth will keep a master list of raffle tickets holders and the draw will be held at the Zoom coffee hour on December 20.
Christmas ornaments in honour of loved ones: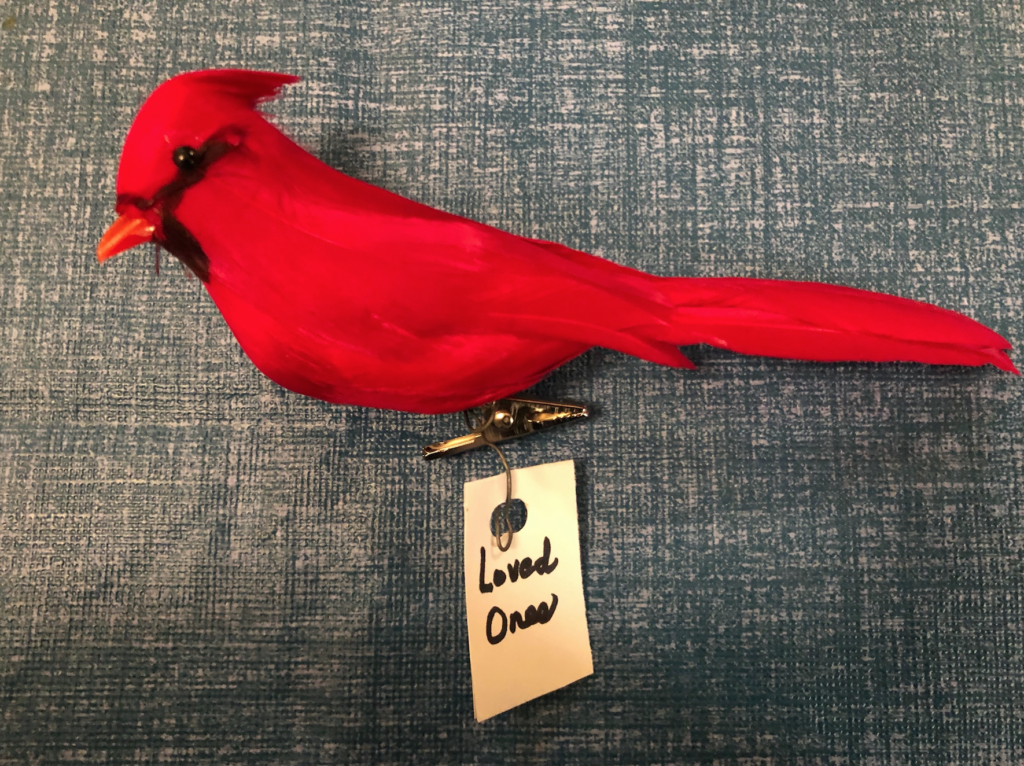 Invite this brilliant red cardinal to land in your tree, or silver balls are also available. These will decorate the trees in our sanctuary and then be distributed to you for Christmases to come. WHILE SUPPLIES LAST. To order, please contact Bette Birmingham at omabette@rogers.com or 416-762-7307 and tell her the name to go on your ornament.
To purchase:
After placing your order with Bette or Ruth, please mail a cheque or drop off a cheque or cash with your name on it to the church office. You may also make your purchase online at stolaves.ca/giveonline and then choose ACW gift basket or ACW Christmas ornament from the dropdown menu.