Rector
The Reverend Robert J. Mitchell
Tel: 416-769-5686, ext. 1
Email: rector@stolaves.ca
The Reverend Rob Mitchell was installed in July 2016 as St. Olave's sixth Rector. Prior to coming to St. Olave's, Rob served in parishes in Peterborough, Cookstown and Churchill, followed by St. Thomas's, Huron Street in Toronto.
Born in Saskatoon and raised in a clergy family, Rob earned his undergraduate degree at the University of Saskatchewan. In 1999 he moved to Toronto to study theology at Wycliffe College. He was made deacon at St. James Cathedral in 2002 by the Most Reverend Terence Finlay, and ordained a priest in the same year by the Right Rev'd Douglas Blackwell. Rob is married to Caroline and together they are delighted to be a part of the St. Olave's and Swansea communities.
To listen to Rev. Rob's sermons click here.
---
Deacon
The Reverend Dr. Jim Leatch
Email: jleatch@rsgc.on.ca
The Rev'd Dr. Jim Leatch has been a parishioner and chorister at St. Olave's since 2012. He is also a long-time history teacher and Chaplain at Royal St. George's College. In 2021 he was ordained by the Rt. Rev'd Andrew Asbil as permanent deacon at St. Olave's.
---
Interim Director of Music
Dr. Hanné Becker
Email: music@stolaves.ca
Dr. Hanné Becker obtained her DMA (Doctor of Musical Arts) degree in Organ Performance in the studio of Prof. Kevin Komisaruk at the University of Toronto. Her doctoral thesis focused on the highly imaginative, virtuosic organ music of Matthias Weckmann (1616 – 1674), laying the groundwork for a new performer's edition. She is currently pursuing a further research project, collaborating with researchers at the Digital and Cognitive Musicology Lab based at the EPFL in Switzerland.
Hanné is a member of both the RCCO and AGO and sits on the Toronto Center Executive as a Member-at-Large. She has an extensive international concert and liturgical background: active as soloist, accompanist, choral conductor, improviser, and singer. She especially loves communicating with her audiences and sharing the transformative power of music. 
Learn more about St. Olave's choir.
---
Child & Youth Minister
Brittany Hudson
Email: children@stolaves.ca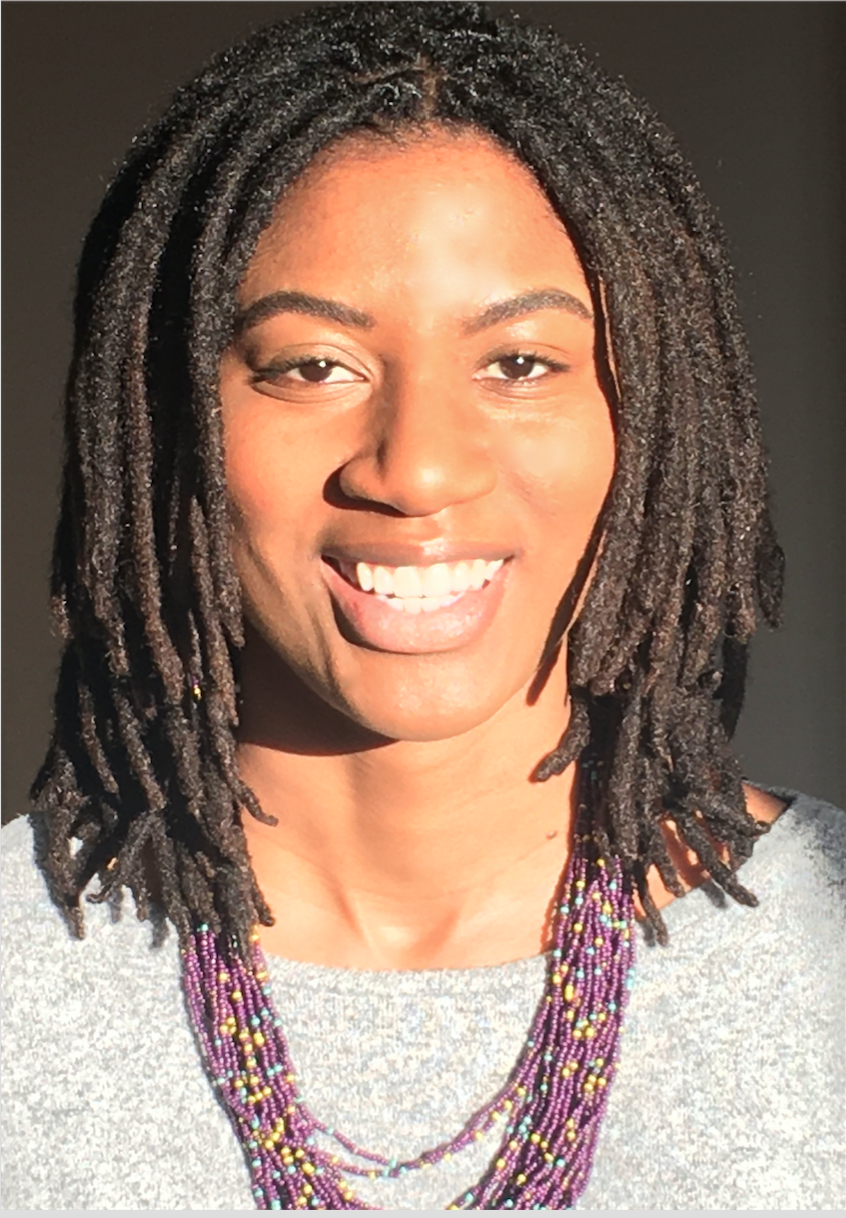 Brittany first served at St. Olave's from 2017-2019 and returned in the fall of 2021 to run the Junior Church program. As a graduate student at Wycliffe College, Brittany reflects on the intersections of faith-based (i.e. Christianity, Judaism, Islam etc.) community organizing and government-led initiatives. Brittany is also a member of Black Anglicans of Canada, an organization that aims to increase belongingness, empowerment, participation and representation for BIPOCs within the Anglican Communion.
She is a community developer, content creator and facilitator connected to the developmental sector. She is passionate about creating equitable environments for BIPOC, 2SLGBTQIA+ and disabled people through education and participating in community-led initiatives. Brittany has worked for L'Arche Toronto, a community built on inclusion for people with and without intellectual disabilities.
Learn more about St. Olave's children's program.
---
Honorary Assistants
The Reverend Canon Ruth Smith
Contact through the parish office at 416-769-5686
The Reverend Canon Ruth Smith is a 'cradle Anglican', educated in England and Canada, with an MDiv from Queen's University Theological College. She was ordained in the Diocese of Ontario at age 60. Prior to that she was a Teaching Master in the Early Childhood Education Department at Loyalist CAAT in Belleville, and is still a Professional Member of AECEO. After ordination she served in three Belleville churches for three years while developing and teaching a course for Lay Pastoral Visitors throughout the Diocese. Following that she was incumbent in the three-point Parish of Kitley. She retired in 2005 and moved to Kingston where she served as Honorary Assistant at St. Thomas' Reddendale. She has six children, 13 grandchildren, and (to date) two great-grandchildren. In 2011 Rev. Ruth was named an Honorary Assistant at St. Olave's. Here she regularly reads the Gospel and offers healing prayers in the Chapel during 10:30 communion services, and is also an active member of the ACW (current president).
---
The Reverend Peter John Achiek
416-653-1174
The Reverend Peter John Achiek is the priest-in-charge of the Sudanese Community Church in Toronto which worships in St. Olave's Church on Sunday afternoons and is a Designated Ministry of the Diocese of Toronto. Peter John started church activities in 1979 at age 13 and was ordained an evangelist in 1990 in Ethiopia as a refugee, where he also served as assistant to the pastor of the Episcopal Church (Anglican). In 1995 Peter John went to Kenya and started a Church in a refugee camp. He was ordained a priest in 1999 at St. Ngummo Nairobi, Kenya by Rt. Rev. Bishop Nathaniel Garan Anyieth, the former Bishop of Bor Diocese, the capital of Jongeli State in South Sudan. In 2000 Rev. Peter John moved to Canada as a refugee. He graduated with a diploma from Wycliffe College in 2004 and also has training in payroll accounting and nursing. Reverend Peter John was appointed Honorary Assistant at St. Olave's in 2010.
---
The Reverend Diana Spencer
Contact through the parish office at 416-769-5686

Reverend Diana Spencer was born in England in 1935 and came to Toronto at 21 where she met and married her husband, and then promptly moved to Vancouver Island. In 1989 she graduated from the College of Emmanuel & St. Chad in Saskatoon and was named Incumbent of the Church of St. John the Evangelist in Ladysmith on Vancouver Island. She served there for seven years before retiring and moving back to Victoria. Rev. Spencer was the second woman to be ordained an Anglican Priest in the Diocese of B.C, the first full-time female parish priest in the Diocese, and, to the best of her knowledge, the first woman to celebrate the Eucharist in the Cathedral in Victoria. In 2012 she returned to Toronto to be with her son and his family. Rev. Spencer was appointed Honorary Assistant at St. Olave's in 2016. She is an active participant in Wednesday Bible Study and regularly attends Sunday morning services.
---
Office Administrator, Judy Beal
Email: stolaves@stolaves.ca
416-769-5686
Judy can be reached during office hours, which are from 10:30 am-5:30 pm on Mondays and Tuesdays, and from 11 am-8 pm on Thursdays.
Please email stolaves@stolaves.ca if you would like to be included in our email update list.
---
Sexton, Dave Webb
416-720-1163
Dave works Monday to Friday, 7:30 a.m. to 12:30 p.m.
---
Wardens and other key lay leaders
Many people volunteer their time and talents to help the church run smoothly. The following people can be reached through the church office:
Rector's Warden – Janice Douglas
People's Warden – Sharm Powell
Deputy Rector's Warden – Allan Taylor
Deputy People's Warden – Carol Ambler
Treasurer – Annis Tebbutt
Bookkeeper – Karen Bennedsen
Head of Servers' Guild – Jon Ingall
Altar Guild President – Dale Allen
Property Chair – Sheila Tait, member, Order of the Diocese of Toronto
Hospitality Committee Chair – Jim Shapland
Envelope Secretary – Doug Hewitt
ACW – The Reverend Canon Ruth Smith
To learn more about ministry contacts or to get involved, please contact the parish office.