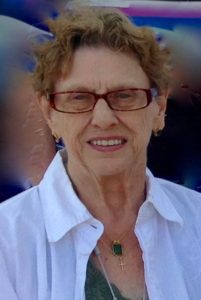 St. Olave's is, for me, a sanctuary – a place where I may go in all times of life: primarily in times of joy, sorrow, grief, confusion and peace. It is God's house in Toronto for me.
I grew up in the Church of England tradition, so the Prayer Book services have been part of my life as long as I can remember. That does not mean that I don't care for the expressions of faith in the BAS, I do. But the BCP has been part of my being as long as I can remember, and the words are engraved on my heart. I enjoy praising God in the words of hymns I am familiar with, and tunes that I can share in the worship Services without reference to books and page numbers!
I enjoy the fellowship of the ACW, and of times when we get together for worship and fellowship. The 'seasons' of the Church have long been part of my worship, and there is a special joy when a seasonable hymn is particularly familiar.
When all is said and done, I praise and thank God for leading me to
St. Olave's.