Thursday, November 1 | 6 p.m.
All Saints Communion and "Reformation and the Printing Press."
After a light supper, at 7, Dr. Pearce Carefoote (Head of U of T's rare-book collection) concludes our year-long celebration of the 500th anniversary of the Reformation. In an illustrated talk, he explains that it couldn't have happened as it did without the invention of the printing press. Contributions appreciated.
---
Sunday, November 4 | 4 p.m.
Choral Evensong for All Souls and "For King and Country."
Names of the dearly departed will be read during this service led by St. Olave's choir. Stay for Pumpkin Tea, then at 5 we mark the centenary of the end of the First World War with a talk from historian Richard Fiennes-Clinton. He will explore the special role of the monarch at such occasions of national importance, through vintage photographs, films, videos and music. Contributions appreciated.
---
Sunday, November 11 | 10:30 a.m.
Remembrance Day service of Morning Prayer commemorating the centenary of the end of the First World War.
Sunday, October 28 | 5 p.m.
Choral Evensong with St. Paul's Cathedral Choir, London, Ontario.
Evensong for St. Simon and St. Jude followed by community supper at 6. Contributions appreciated.
---
Sunday, September 30 | 4 p.m.
Choral Evensong for Michaelmas and "Music of the Oxford Movement."
The Rev'd Clement Carelse leads guest choir of St. Peter's, Erindale. After Peach Tea, Carelse discusses the dramatic changes in church music that resulted from the Oxford Movement, beginning with Victorian composers such as Samuel Sebastian Wesley and Thomas Attwood Walmisley. Contributions appreciated.
---
Sunday, September 9, 2018 | 10:30 a.m.
Gathering Sunday service followed by Community Lunch on the Lawn.
All are invited to our service as we welcome our choir and children's program back from summer break. Children are invited to bring their backpacks to be blessed and our free BBQ chicken lunch will also include a special guest performance from the Windermere String Quartet. If you've never been to St. Olave's, now's the time to check us out!
---
Sunday, July 29, 2018 | 4 p.m.
Choral Evensong for the Feast of St. Olaf.
Bring your friends and neighbours as we celebrate St. Olave's Day and our Patronal Festival. BBQ to follow.
---
Wednesdays, June 27 to August 1 | 10 a.m.
Sensational Summer Bible Study
Starting Wednesday, June 27 at 10 a.m. and continuing for six weeks, our intern Robb Sykes will be leading a bible study on Galatians in the Ethel Brown Room. Everyone is welcome. Tea and Coffee will be provided. There will be no communion service afterward. Please join us as you are able and if you miss a week here and there no attendance is being taken, but we hope you will be able to come for all six weeks.
---
Sunday, June 3, 2018 | 4 p.m.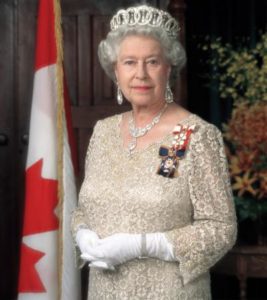 Choral Evensong for the Queen's Coronation, followed by Strawberry Tea and at 5, Crowns and Coronets.
At 5 p.m. guitarist Doug Hibovski presents a cross-over sequence of music with Royal connections from the time of Elizabeth I and John Dowland to the popular and classical music of our present Queen's reign, on the day after the 65th anniversary of her coronation.
---
Thursday, May 10, 2018 | 6 p.m.
Holy Communion for Ascension Day, then at 7, guest speaker David Brinton on Faith and Fiction.
David Brinton is the former Sub-Dean of St. James Cathedral and current Priest-in-Charge at St. Thomas', Huron. At 7, after a light supper, David's thoughtful, entertaining discussion will reflect a love of the Prayer Book and extend to include modern fiction. David will discuss theological themes in contemporary fiction by authors such as Muriel Spark, Flannery O'Connor and Marilynne Robinson. As with P.D. James, he's noted for a life-long love of the Book of Common Prayer.
---
Sunday, May 6, 2018 | 8:30 & 10:30 a.m.
Holy Communion for Rogation Sunday with guest speaker the Rev'd Chris Harper.
Chris Harper has been the Diocese of Toronto's Native Indigenous Priest for the past year. Originally from Saskatchewan, Rev'd Harper will preach at both services then stay for a Mapping Exercise workshop, developed by the Primate's World Relief and Development Fund. Download the poster.
---
Wednesdays April 11, 18, 25 and May 2
Language of the King James Bible ­– An Eastertide Series.
6 p.m. – service of Evening Prayer and light supper
7 p.m. – St. Olave's Honorary Assistant the Rev. Dr. Schuyler Brown discusses writing which explores the emotional power of the KJV's poetry and its heightened language, as also reflected in the Prayer Book. He focuses on Adam Nicolson's book God's Secretaries, plus works by Paul Kugler and Sarah Thomson.
Sunday, April 22, 2018 | 4 p.m.
Choral Evensong for St. George's Day followed by the Best of Canadiana.
St. Olave's Arts Guild and friends present prose, poetry, music and songs as we continue our year-long celebration of Canada 150.
---
Sunday, April 1, 2018 | 8:30 & 10:30 a.m.
Service of Holy Communion for Easter Day. The 10:30 service will include a children's program and guest trumpeter Scott Gabriel. Please join us downstairs for sparkling wine and baked treats, plus an Easter Egg Hunt for the children (on the lawn weather permitting)!
---
Friday, March 30, 2018 | 10:30 a.m.
Good Friday Cross of Christ service – Readings and music to carry you through Christ's last day
---
Thursday, March 29, 2018 | 7 p.m.
Holy Communion for Maundy Thursday, with stripping of the Altar and washing of feet
---
Meeting Jesus through the Gospel of John: A Lenten Series with Bishop Jenny Andison.
Toronto's York-Credit Valley Area Bishop Jenny Andison leads this six-part discussion series based on materials from the Society of St. John the Evangelist. Join us and bring a friend as we move through Lent together, Wednesday evenings February 21, 28 & March 7, 14, 21, 28, 2018
6:30 – Light supper (freewill offering welcome)

7:00 – Discussion

8:30 – Compline
To help us plan food and Meeting Jesus prayer journals, please register here.
Feel free to download or share this 8.5×11 poster.
---
March 26 & 27, 2018 | 7 p.m.
Ante-Communion and the Way of the Cross during Holy Week
---
March 25, 2018 | 10:30 a.m.
Palm Sunday with blessing of the palm crosses and special guest speaker, the Reverend Pearce Carefoote. Rev'd Carefoote is the interim head of rare books and special collections at Robarts Libary, home to papyrus from the time of Christ and Medieval manuscripts that come from the fourth century, among other treasures.
---
Wednesday, February 14, 2018 | 7 p.m.
Holy Communion and Imposition of Ashes for Ash Wednesday with special guest, Bishop Jenny Andison
---
Choral Evensong for the First Sunday in Lent with Schola Eclesiam,
plus refreshments and shortly after 5 p.m., Gounod 200.
Choir Director Clement Carelse examines the life, works and influences of French composer Charles Gounod (1818-93), noted for his Ave Maria, his opera Faust and the St. Cecilia Mass. His huge repertoire includes many other operas and masses, as well as a large number of motets, oratorios, ballet and theatrical pieces, songs of many types, plus instrumental works for piano, organ and violin. During the service, the choir will perform the anthem Cantique de Jean Racine by Gabriel Fauré, one of Gounod's distinguished contemporaries who was strongly influenced by Gounod's style. The choir will also perform Ave Maria live downstairs after the service to illustrate Clement's talk, which will also include several recordings of Gounod's work.
---
Sunday, February, 11, 2018 | 10:30 a.m.
Annual Thinking Day service for Scouts and Guides with special guest speaker Stephen Scharper, followed by PANCAKE LUNCH. Dr. Scharper teaches in the Department of Anthropology at the University of Toronto at Mississauga. His areas of research include religious ethics and the environment, religion and social movements, biotechnology, human rights and globalization.
---
Holy Communion for Candlemas followed by light supper and shortly after
7 p.m., Dream Trip to Egypt, an illustrated talk with Debbie Cowling.
Debbie will take us on a guided tour of Egypt through colourful slides of Cairo, the Egyptian museum, camel riding by the pyramids, a cruise on the Nile, the Abu Simbel temples, a Red Sea resort, plus key mosques and Christian churches.
---

Choral Evensong for Epiphany Sunday, followed by Epiphany Tea
and shortly after 5 p.m., special guest Giles Bryant: Cathedral and Parish Music,
an illustrated talk at the piano.
Giles Bryant will trace Anglican church music from its pre-Reformation monastic tradition, through the establishment of a Prayer Book repertoire in England, to the main forms current today in Canada's cathedrals and parish churches. His illustrated talk at the piano will focus on Tallis, Purcell, Maurice. Giles is the former music director at All Saints, Peterborough and led the choir of men and boys at St. James Cathedral for 20 years prior to that. He has given many organ recitals across Canada and in England, France and Spain. Giles is a lifelong enthusiast for the Book of Common Prayer and its glorious music.
---
Holy Communion for Christmas Day
---
4 p.m. – Family Christmas Eve service – a short carol-filled service designed especially for younger children
7:30 p.m. – Holy Communion by Candlelight for Christmas Eve
---
Festival of Nine Lessons and Carols by Candlelight
St. Olave's Choir and friends lead this traditional service of Bible readings and Christmas anthems and carols that combine for a beautiful evening together. Reception to follow.
---
Children's Annual Nativity Play
St. Olave's Junior Church presents the 34th annual presentation of the story of Jesus' birth. Join us during the 10:30 service!
---
Choral Evensong for Advent Sunday followed by Christmas Tea
and shortly after 5 p.m., Christmas Lights
St. Olave's Arts Guild and guests present light music and entertainment, including Christmas songs, stories, poems, drama and instrumental solos. Emceed by comic juggler Craig Douglas.
---

Choral Evensong for All Souls (transferred) followed by Pumpkin Tea
and special guests, City Flutes
The Evensong for All Souls will include an opportunity to remember loved ones who have recently passed away. After Pumpkin Tea, Toronto's City Flutes return to St. Olave's to present popular flute pieces, led by founder Lana Chou Hoyt. The concert will include glorious music by Bach, Albinoni and Vaughan Williams, plus Spanish Love Song, I Wonder As I Wander and the Greensleeves Fantasia.
---
Holy Communion for All Saints Day, followed by Reformation 500
with guest speaker Dr. David Neelands
Dr. Neelands is the former Dean of Divinity at Trinity College, University of Toronto. After a light supper, he will discuss the history and theology of the Reformation and Counter-reformation. This is the day after the 500th anniversary of the day Martin Luther nailed his 95 Theses to a church door in Wittenberg, Germany, starting the Protestant Reformation.
---
---