Christmas Craft Show & Coffee House
Saturday, November 16, 2019, 10 a.m. to 4 p.m.
More than 20 unique artisans will be joining us this year. Knitters, carvers, bakers, jewelry makers, soap makers, needleworkers, builders, painters – makers of all kinds – will fill our Parish Hall will charming and creative gift items for everyone on your list. Our Anglican Church Women will host a used book sale and sell other baking and crafts. A bistro lunch will also be served from 11:30 to 2 p.m. With thanks to Second Cup on Bloor for donating delicious coffee. $2 door admissions will go to LOFT Community Houses.
For information for vendors here.
Download the poster to print and share!
---
---
Ton Beau String Quartet – Letter From The Afterlife
Saturday November 23, 2019, 8 p.m.
Wijeratne: Two Antique Poems on Pop Songs
Mendelssohn: String Quartet No, 6 Op. 80 in F minor
Nordic Folk Tunes, Arranged by the Danish String Quartet
Tickets are $30 general, $20 youth/students/arts workers, available at the door or online. For more information visit Ton Beau String Quartet online.
---
Christmas Community Meal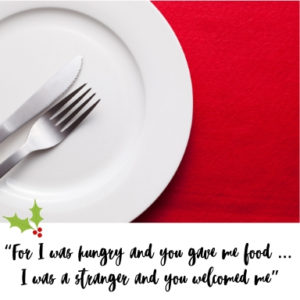 Saturday, December 7, 2019, noon
Be a table host as we welcome our brothers and sisters who may not otherwise get a Christmas meal. Volunteers are asked to arrive at noon, the meal is served at 1 p.m.
Read more here.
---
The Healey Willan Singers – Follow the Star
Saturday, December 7, 2019, 8 p.m.
Come and let the Healey Willan Singers bring you to the festive season with an evening of seasonal music that lights up our lives. And bring your cheerful voice and join the choir in singing some of your favourite Christmas Carols.
Tickets are $20 adults, $15 students/seniors. To reserve please email healeywillansingers@yahoo.ca.
---
Chair Yoga
For people of all ages with various levels of physical limitations. Chair Yoga is an excellent form of exercise to keep the spine limber, strengthen core muscles and is a fun way to release stress.
Where: Lower level of the church, Ethel Brown Room (bottom of stairs nearest parking lot entry). Chair lift available.
When: Mondays, 10-11 a.m., starting January 21, 2019. (Please arrive early if you require the chair lift.)
Cost: $10 Per Class, $30 one month trial, $90 12-week package
Call to reserve a chair: 416-357-3934 (Walk-ins welcome)
Learn more about instructor Darlene Hewitt